Welcome to The Wormhole, an online residency in which I explore the creative process as enhanced with so-called "artificial" intelligence and see where it takes me. I hope you join in to follow in real time whatever twists and turns it takes and see where we end up on the other side.

Just as the Dadaists and Surrealists called upon the random and the unconscious, so I feel the computer and its algorithmically-generated suggestions actually help me explore deeper into my own mind.

The iPAD drawing posted today–Fire Highway–is based on a composition generated by feeding an Artificial Intelligence (AI) algorithm generic images culled from the web as well as a "style" image set comprised of my own paintings.

I used the iterative computer-based image-making process to make a composition using my personal content and style but that I would never have arrived at on my own. The process is really fun and surprising. It's a bit like having a prosthetic brain device that dreams for you while you are busy doing other things.
Initial Images (for shapes and contours)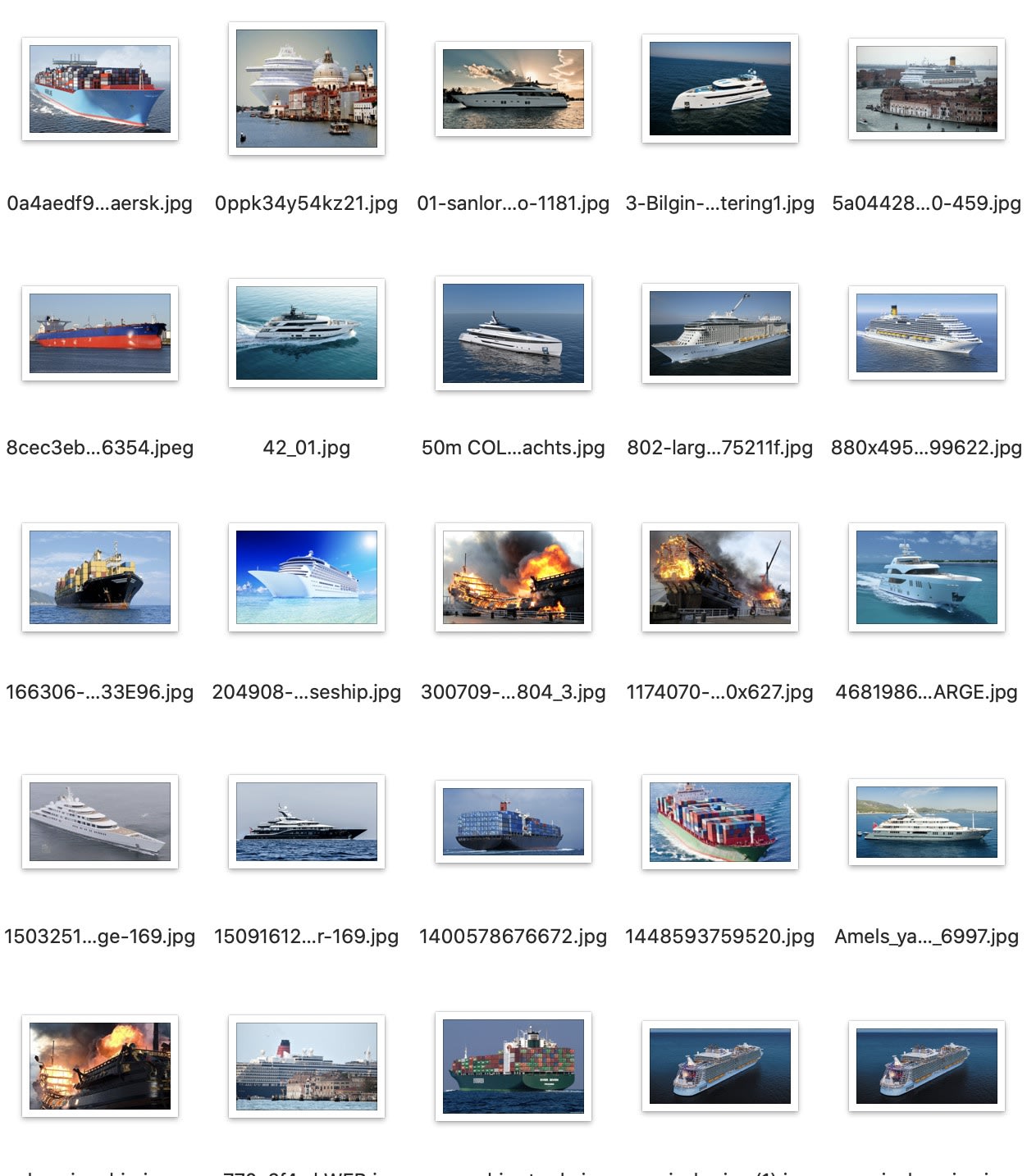 Boats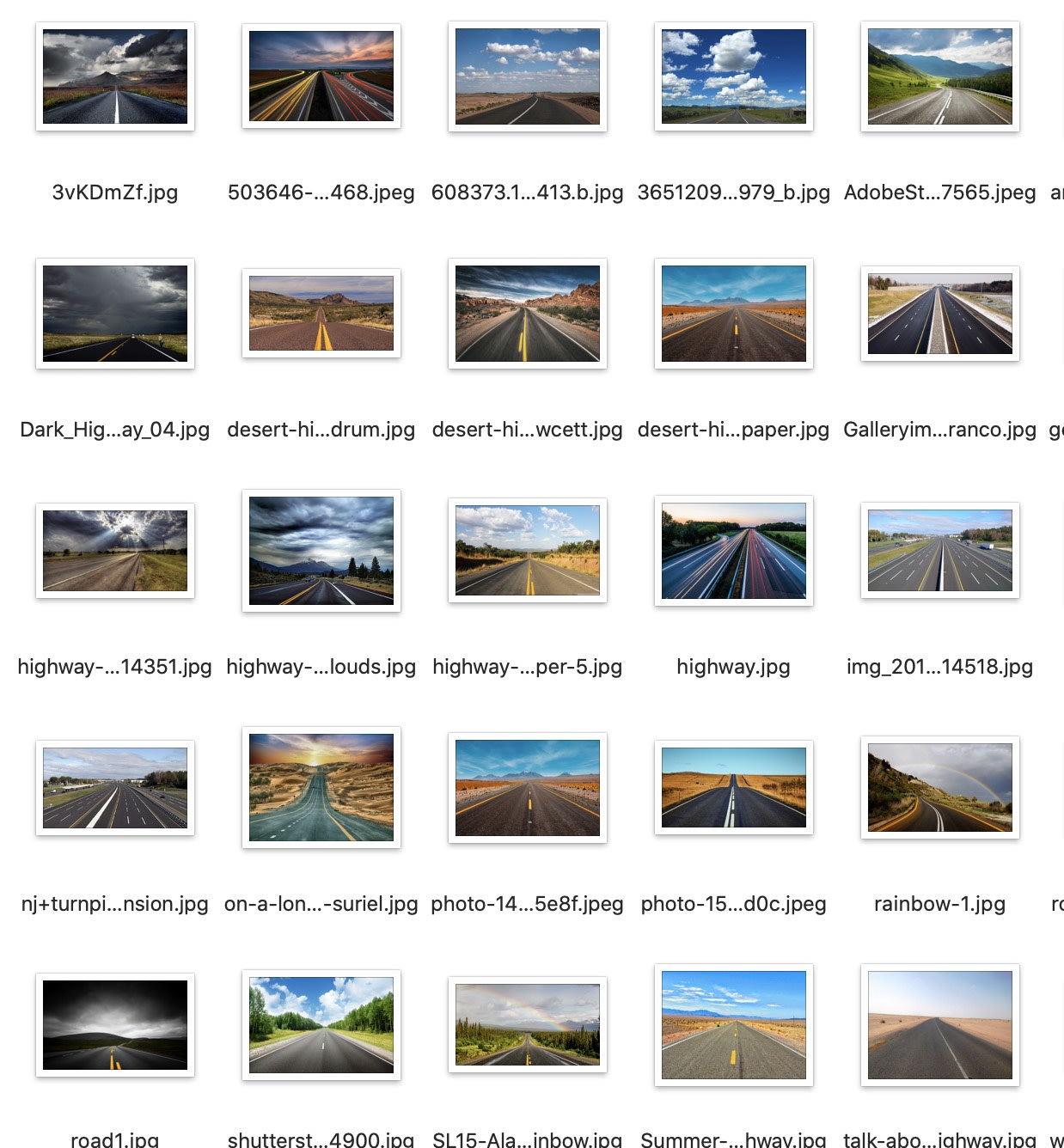 Highways
Style images (colors and "feel")
Paintings
Technical part
The specific process I used was generously made available by a beta version of the playform.io platform, a project spearheaded by Professor Ahmet Elgammal (founder and director of the Rutgers University Art and AI Lab, Rutger, NJ, USA). This particular algorithm uses the shapes and contours of an initial image set and iteratively morphs it to approach the colors and feel of a second image set. The process uses a General Adversarial Network or GAN, constantly changing the initial images until they become valid members of the second set (in the mind of the computer).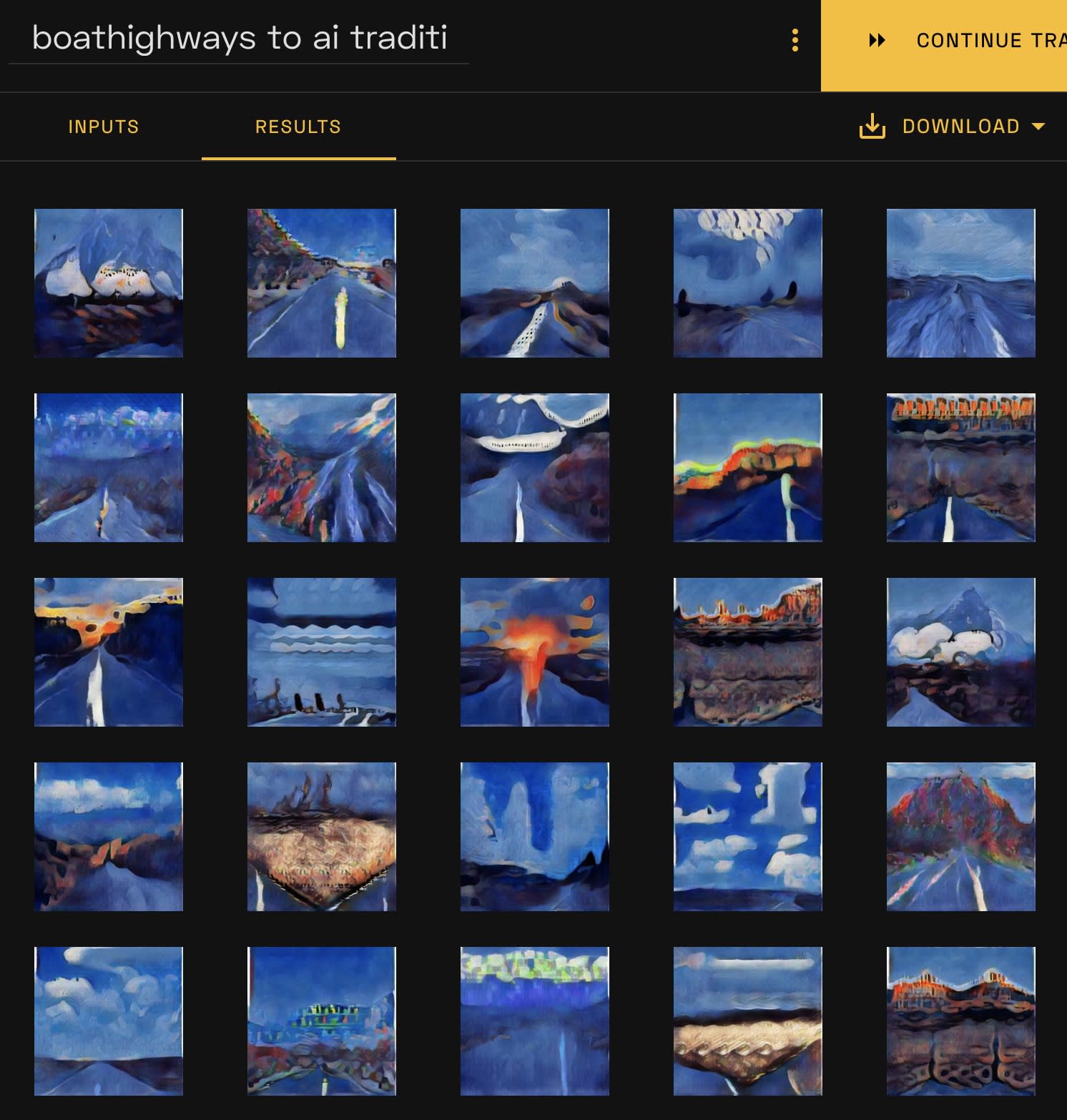 Selected Results
Composition Basis
Additional Info
To go deeper down the rabbit hole–the paintings I used for this are actually based on compositions using other algorithms, so this is all many layers deep. I'll explain how I made those during a residency at Mass MoCA in my next post.
Production Notes
I'm also experimenting with different iPAD apps. This drawing was made with Autodesk SketchBook because I thought I would use their "natural media" brushes but I didn't end up using those at all: soI may switch back to the Adobe apps which are the ones I have used in the past. I may also be using traditional media, but the iPAD is great for traveling during holidays.